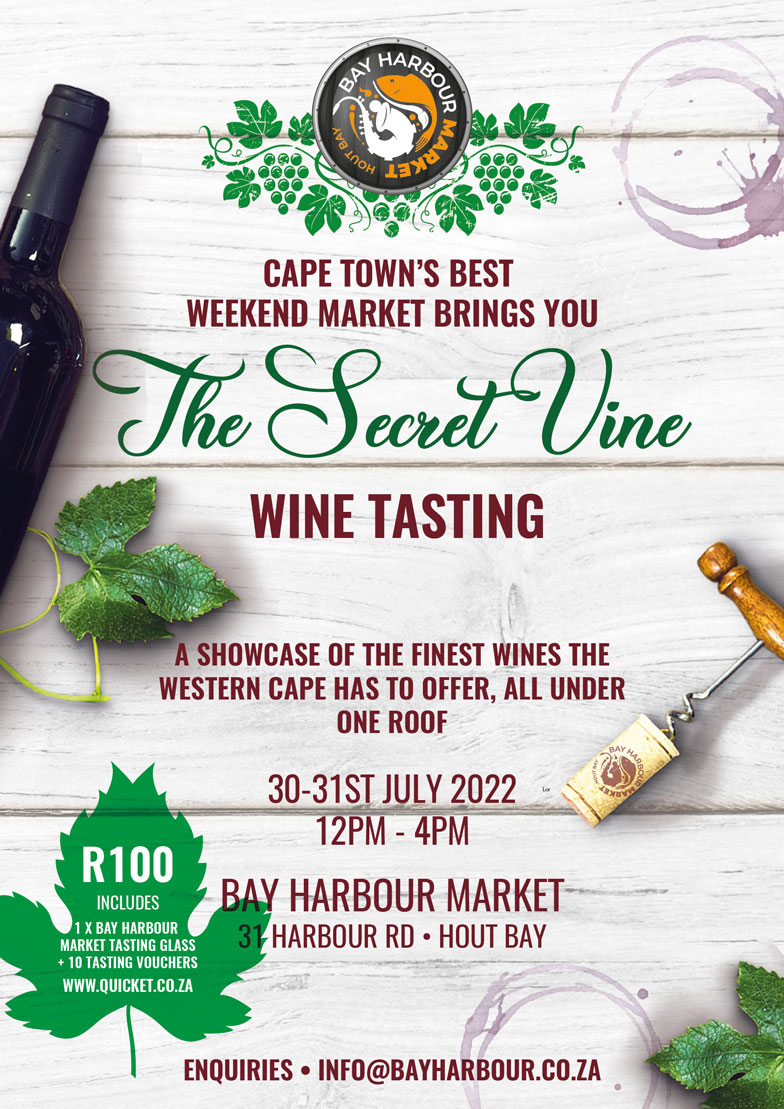 What's happening at the
Bay Harbour Market this weekend!
Exciting news to all Wine Lovers.
Bay Harbour Market brings you 𝐓𝐡𝐞 𝐒𝐞𝐜𝐫𝐞𝐭 𝐕𝐢𝐧𝐞 𝐉𝐮𝐥𝐲 𝟐𝟎𝟐𝟮 – a wine tasting experience not to be missed!!!
Showcasing the region's finest wines in the secret garden lounge, R100 secures your access and includes your tasting glass and 10 tasting vouchers.
And as always – awesome LIVE music and all the usual eats, beats, arts and crafts!
Ticket sales at Quicket for wine tasting only ( https://www.quicket.co.za/ ) No fee to enter the market.
𝐓𝐡𝐞 𝐒𝐞𝐜𝐫𝐞𝐭 𝐕𝐢𝐧𝐞 𝐓𝐚𝐬𝐭𝐢𝐧𝐠 𝐑𝐨𝐨𝐦 𝐄𝐱𝐩𝐞𝐫𝐢𝐞𝐧𝐜𝐞
· A complimentary branded tasting glass
· 10 wine tasting vouchers
· Tasting notes for all participating wine estates
*𝐀𝐥𝐭𝐨
*𝐁𝐨𝐧 𝐂𝐨𝐮𝐫𝐚𝐠𝐞
*𝐃𝐚𝐫𝐥𝐢𝐧𝐠 𝐂𝐞𝐥𝐥𝐚𝐫𝐬
*𝐃𝐞 𝐊𝐫𝐚𝐧𝐬
*𝐊𝐥𝐞𝐢𝐧 𝐙𝐞𝐥𝐳𝐞
*𝐋𝐚𝐧𝐝𝐬𝐤𝐫𝐨𝐨𝐧
*𝐑𝐢𝐞𝐭𝐯𝐚𝐥𝐥𝐞𝐢
*𝐒𝐩𝐢𝐞𝐫
*Not for under 18's.  Please drink responsibly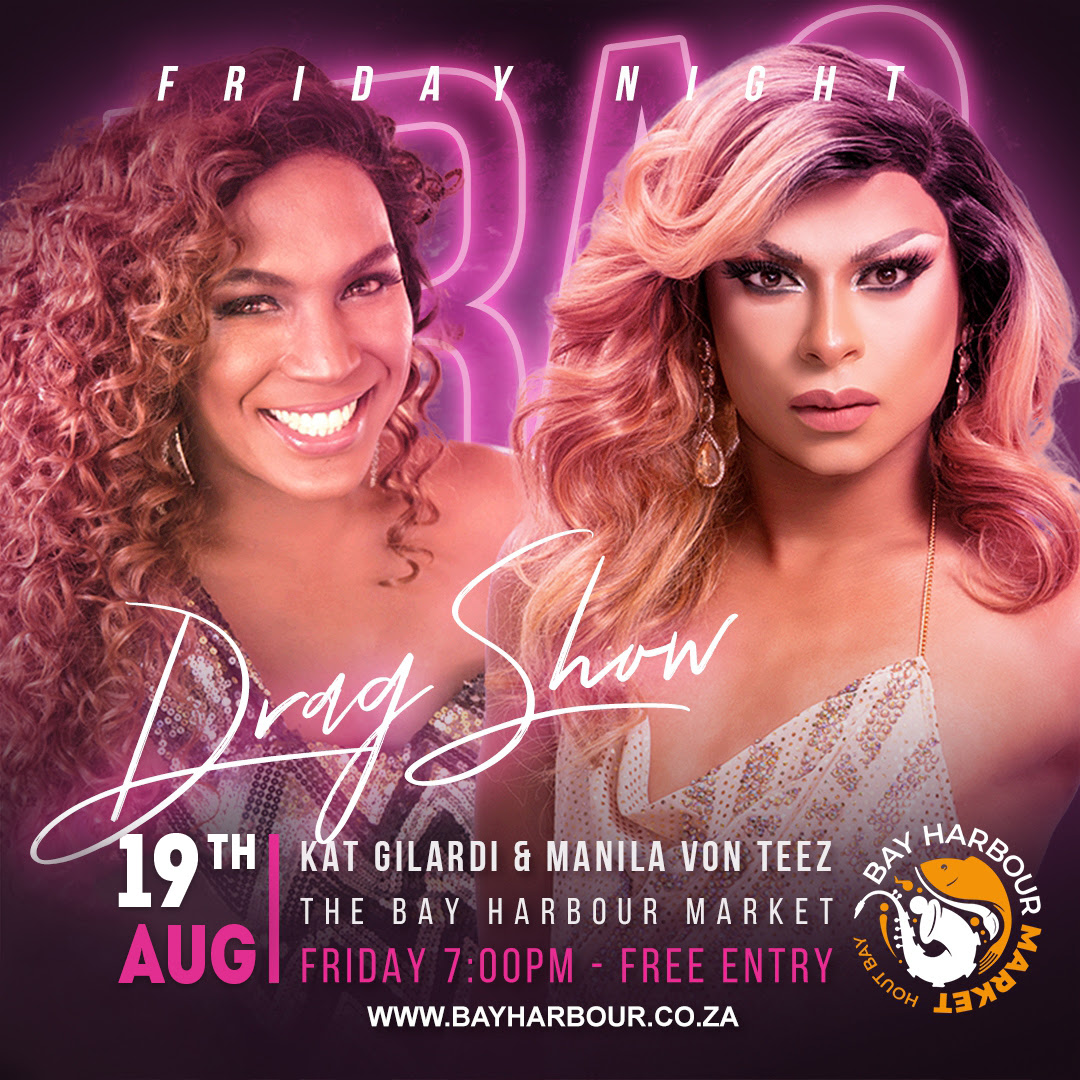 Looking forward to August !!